Discussions continue between Oli, Prachanda and Nepal in Baluwatar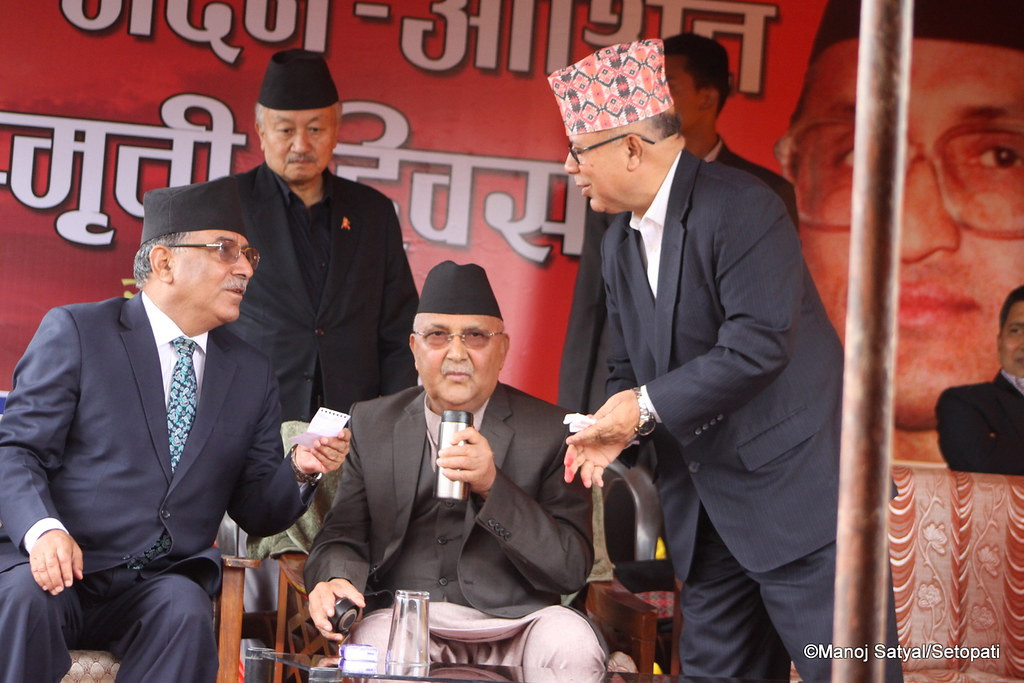 Top leaders are engaged in discussions to resolve the dispute within the ruling Communist Party of Nepal.

According to a source, senior leader Madhav Kumar Nepal also participated in the meeting on Thursday.
Prachanda and Nepal are on the same side in demanding the resignation of Prime Minister Oli. Discussions between the three leaders on the eve of the Standing Committee meeting, which has been postponed for a year, are expected to yield some results.
Expressing dissatisfaction with the working style of the Prime Minister, Prachanda-Nepal supporters in the CPN (Maoist) have been saying that both the Chairman and the Prime Minister should resign. Prime Minister Oli, on the other hand, is adamant that he will not resign.

Repeated discussions between the two presidents on what could be the point of agreement between the two sides did not lead to a conclusion.