Indian man held for raping and murdering minor in Dhanusha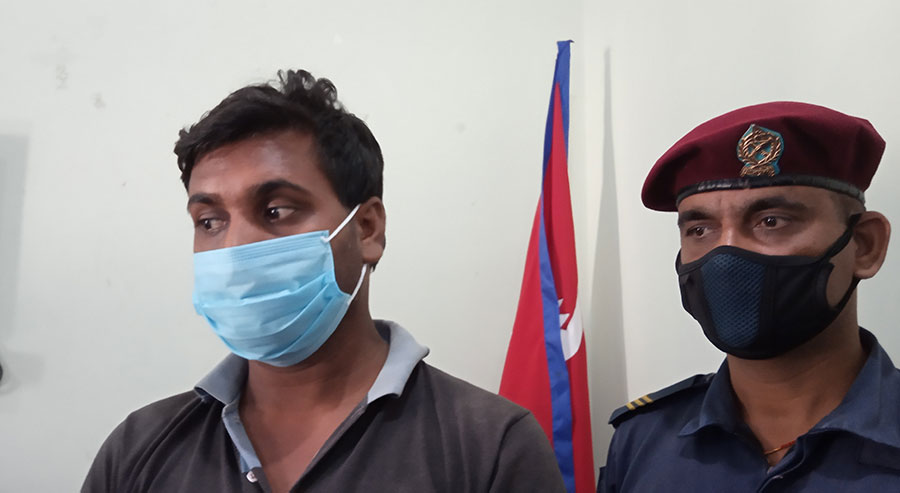 Dipu Singh, an Indian national, arrested on the charge of raping and murdering a girl, in Dhanusha, in July 2020.

Janakpurdham, July 6
Police in Dhanusha, a southeastern district of Nepal, have arrested an Indian national on the charge of raping and murdering an 11-year-old girl.
The seminaked body of the child from Kurtha, Janakpur-21, was found around one kilometre away from her home, by the local Dudhmati stream, last Friday. The girl had left the house to graze her cattle.
Following the incident, the police arrested Dipu Singh, 32, from Malihabad, Uttar Pradesh. Rameshwar Karki, the District Police Office spokesperson Rameshwar Karki, says Singh has already confessed to the crime.
Singh was working at a private factory located close to the stream. Investigators say he enticed the child into going with him with the allure of eating a mango and committed the crime on Thursday. Following that, he wrapped the victim's body with a blanket and dumped it on the riverbank.