Indications that Oli and Prachanda have met, Prachanda did not raise the issue of resignation in the secretariat meeting
Oli and Prachanda to meet the President after the Secretariat meeting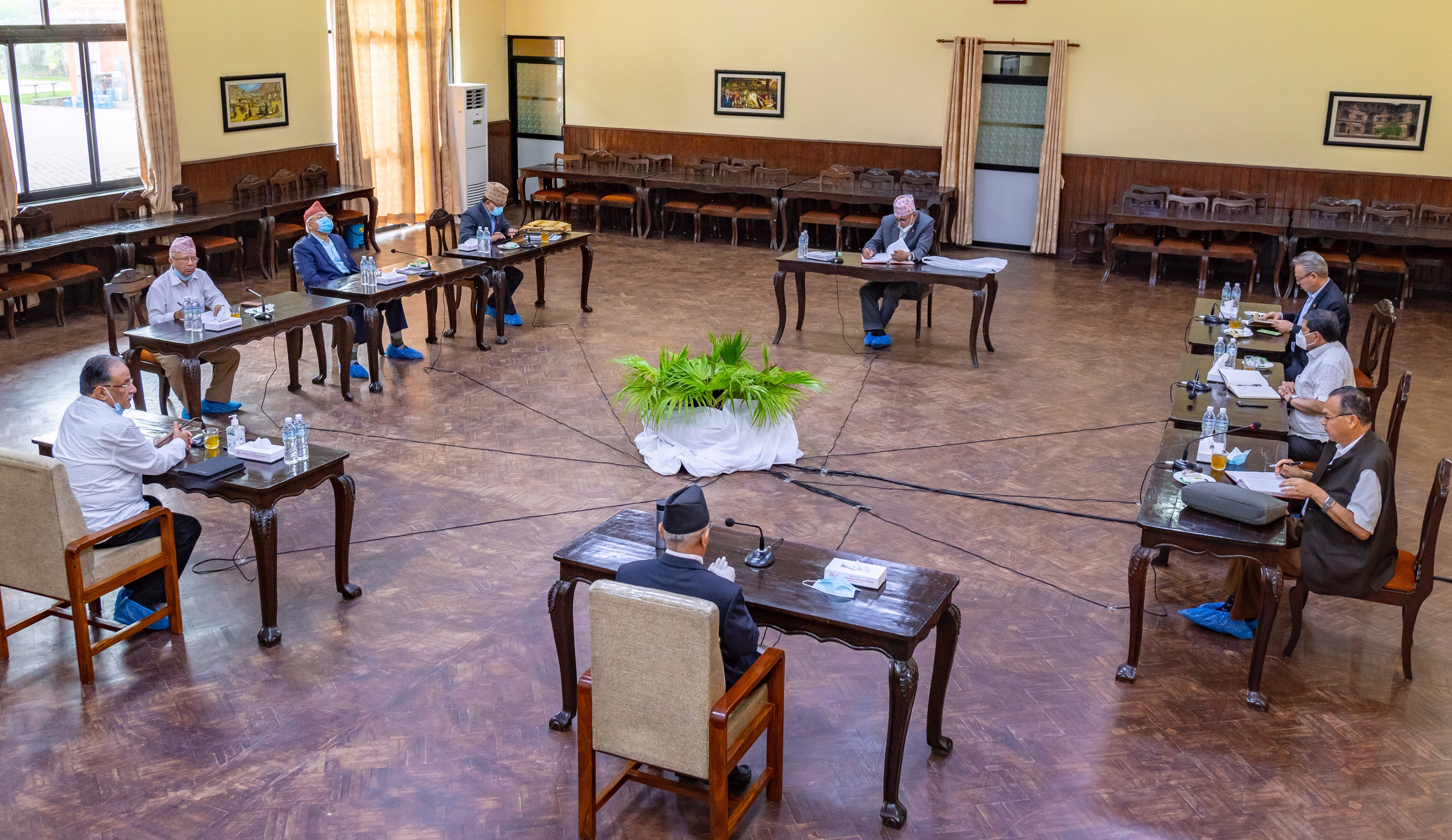 CPN Chairman Pushpa Kamal Dahal has withdrawn from demanding the resignation of 'Prachanda' Prime Minister KP Oli.
At the CPN secretariat meeting held on Saturday, both the Prime Minister and CPN Chairman Oli and another Chairman Prachanda were positive. After the secretariat meeting, Oli and Prachanda have gone to Sheetal Niwas to meet the President.
Along with Oli and Prachanda, Vishnu Poudel, Shankar Pokhrel, Barshaman Pun and Janardan Sharma have also participated in the President's residence.
"Both the presidents have presented themselves as if they have agreed to leave on the basis of consensus," he said. However, no concrete conclusion has been reached. Discussions are ongoing, 'said a secretariat member.' The two presidents have said that we will bring a proposal overall.
Earlier, Prachanda had demanded the resignation of the Prime Minister but did not raise the issue in Saturday's meeting. He had expressed his views as a sign of abandonment.
"Prachandaji did not say it directly, but I understand that he seems to have given up on the resignation of the prime minister," the leader said.
The meeting also came up with the idea of ​​not going for factional discussions while protecting party unity. The leaders said that despite discussions on the struggle within the party, no conclusion has been reached.