Locusts were seen at Dhaulagiri base camp
Myagdi: A swarm of locusts that entered Nepal four days ago via India has reached the Dhaulagiri base camp along the Myagdi River. Another small number of locust Mustangs have also entered.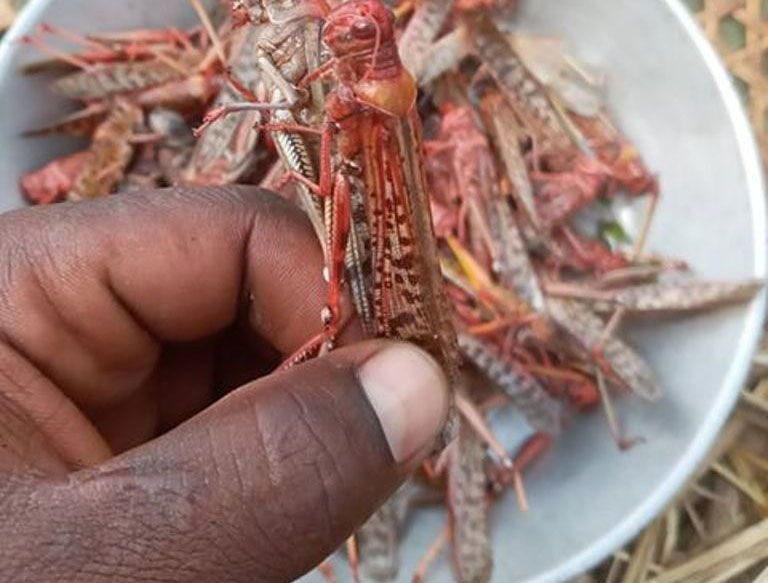 According to the locals, a swarm of locusts followed the Myagdi River and reached the base camp through Mudibagara, the last settlement of Takam, Dhaulagiri Himalmuni. Some locusts have also been seen in Takam, Muna, Lulang, Khiwang, Mudi and Bagara settlements.
Dhaulagiri village chief Thamsara Pun said that scattered locusts were seen in the settlements of Dhaulagiri village. She said there were no locusts to cover the crops.
She told the community to run a campaign to get rid of locusts by smoking and killing people in the fields.
Similarly, another small swarm of locusts has reached Mustang from Pokhara at the foot of Annapurna Himal. A small group of locusts have been seen passing through Pokhara and Annapurna villages of Kaski, cutting horse water and passing through Annapurna village of Myagdi.
"Even though the number of locusts has not been completely destroyed, small numbers of locusts have been found in almost all the settlements in the district," said Gyan Nath Dhakal, chief district officer who is also the chairman of the district disaster management committee.