More than 360 elephants found dead in Botswana, cause of death unknown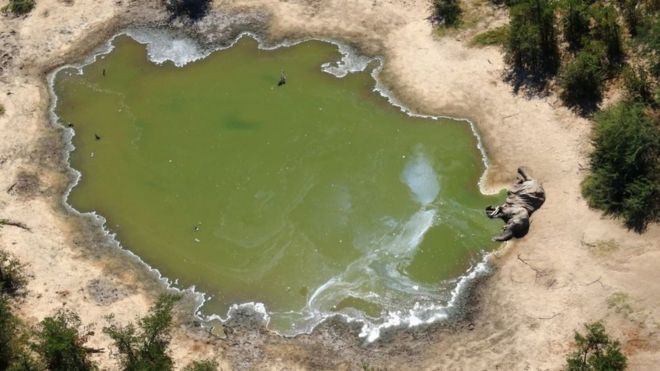 Hundreds of elephants have been found dead in Botswana in the past two months. The cause of death of such a large number of elephants is not known.
Conservationist Dr. According to Niall McCann, his colleagues have found more than 350 elephant carcasses in the Okabhango Delta region of South Africa since early May.
The government has said the cause of the elephant's death has not been determined.
Samples collected from the carcass have been sent for testing and the results will take a few more weeks.
One-third of all elephants in Africa are found in Botswana.
In Botswana, wildlife conservationists informed the government about the elephant's death in May after an inspection by a plane. Makkan told the BBC.
"During the three-hour flight, they saw 169 bodies," he said. "It's unusual to see and count so many on a three-hour flight."
"A month later, further investigations identified more bodies, bringing the total to more than 350."
According to him, it is unnatural for such a large number of elephants to die in a single incident that has nothing to do with drought.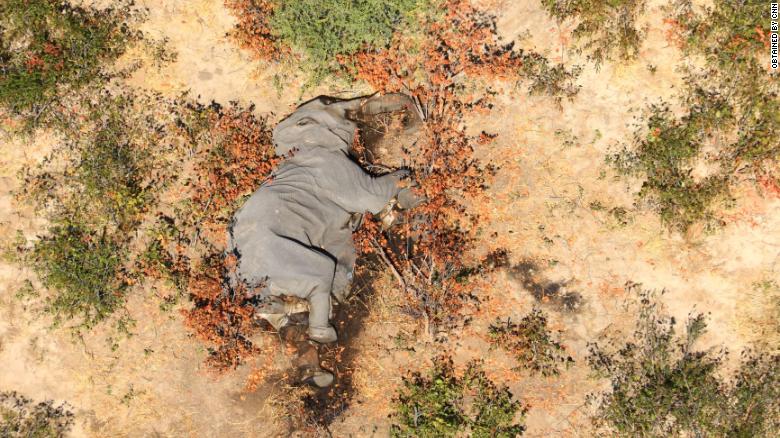 In May, the government said no poachers were involved in the elephant's death, according to a website that collects science, technology and research materials.
According to Makkan, none other than elephants have died.
"If the hunters had used cyanide, others would have been killed."
Last year, 100 elephants died of anthrax in Botswana. So Dr. McCann ruled out the possibility that the elephant died of bacterial anthrax.
However, experts have not been able to rule out the possibility of elephants dying due to poisoning or disease.
Dr. According to Makkan, many of the elephants' mouths are plowed to the ground at the time of death, and other elephants are circling around. He concluded that this must have been an attack on their nervous system.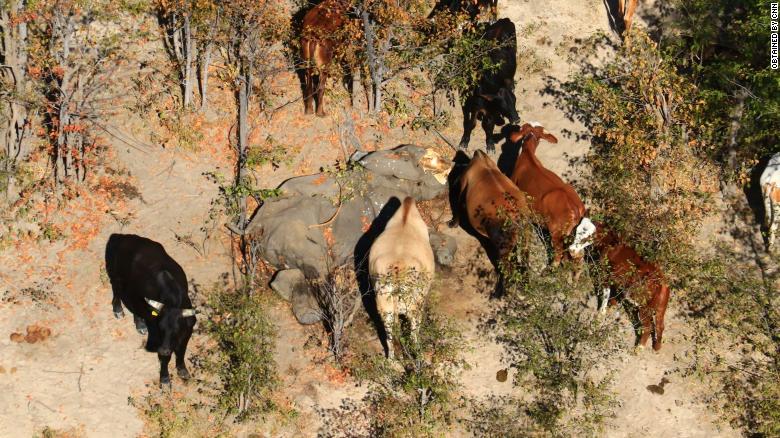 He said that if the cause of the problem in elephants is related to water source or soil, there is a risk that humans could be affected until the cause is found.
He also pointed out that coronavirus has spread to wildlife.
"It simply came to our notice then. But there is also the possibility of a public health crisis, "he said.
Cyril Taolo, acting director of Botswana's Department of Wildlife and National Parks, told the Guardian that the department had so far confirmed the deaths of 280 elephants and was in the process of doing more.
The cause of death has not been identified, he said.
He said samples had been sent for testing and it would take time for the results to come.
The African elephant is classified as vulnerable on the International Union for Conservation of Nature's (IUCN) Red List. The first Great Elephant Census, a pan-African survey conducted in 2016, revealed that in just seven years between 2007 and 2014 elephant numbers plummeted by at least 30%, or 144,000.