"China is the biggest threat to the United States," said the FBI director.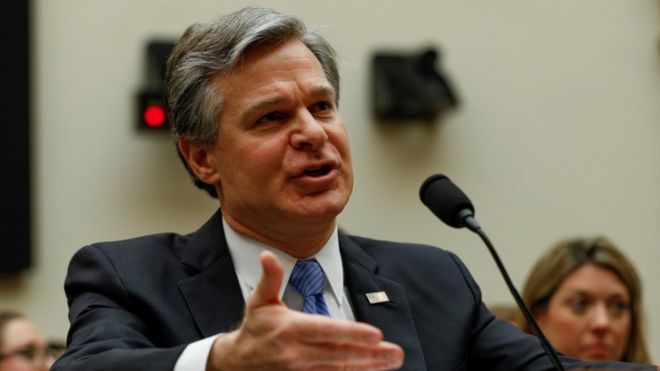 The director of the US Federal Bureau of Investigation (FBI) has claimed that the Chinese government is the "biggest and long-term threat" to the United States due to espionage and theft.
Speaking at the Hudson Institute in Washington, D.C., Christopher Ray commented on various activities in China.
He accused China of targeting Chinese nationals living abroad, forcing them to return home and obstructing US investigations into the coronavirus.
"Anyway, China is trying to become the only powerful nation in the world using the entire state apparatus," he said.
Speaking for about an hour on Tuesday, the FBI director described illegal activities affecting US policy through Chinese intervention, economic intelligence, data and money laundering, and bribery and coercion.
"We've got to the point where the FBI looks at a counterinsurgency case about China every 10 hours," Ray said.
"About half of the nearly 5,000 counterterrorism cases across the country are related to China."
What does China do?
He claims that a program called "Fox Hunt" has been launched under the leadership of Chinese President Xi Jinping, targeting Chinese living abroad who are considered a threat to China.
"We are talking about political rivals, opponents and critics who are trying to show that China has committed widespread human rights violations," he said.
"The Chinese government wants to force them to return. And the Chinese strategy used for that is terrible. "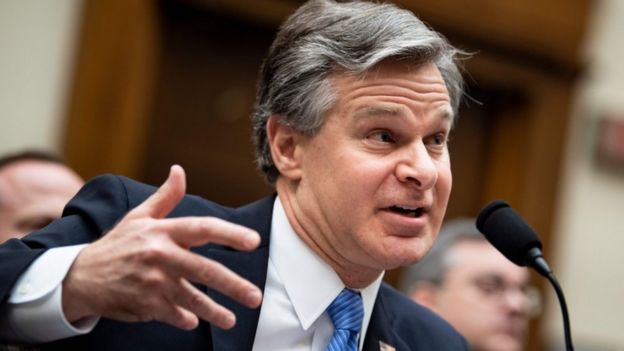 But China has defended its plan, saying it was an anti-corruption effort.
He claims that China sent an "envoy" to visit his family in the United States to "return to China or commit suicide" after failing to find a person under "Fox Hunt."
What is the sign
The United States has criticized China on a wide range of issues, from the outbreak of the coronavirus epidemic to the new security laws it has enacted in Hong Kong.
According to the BBC's Zhao Feng in Washington, this is not the first time Ray has said China is a "major threat" to the United States.
But on Tuesday, he sharpened his criticism by saying that China's entire state apparatus was in the process of becoming the world's only powerful nation.
"This indicates that the United States now sees China not only as an 'aggressive opponent', but also as a rival with ambitions to lead the world," she said.