11-minute phone conversation between Prime Minister Oli and Narendra Modi
Kathmandu. Prime Minister KP Sharma Oli and his Indian counterpart Narendra Modi had a phone conversation today. On the occasion of India's 74th Independence Day, Prime Minister Oli had an 11-minute phone conversation with his Indian counterpart Modi, a foreign ministry source told Dekhapadhi .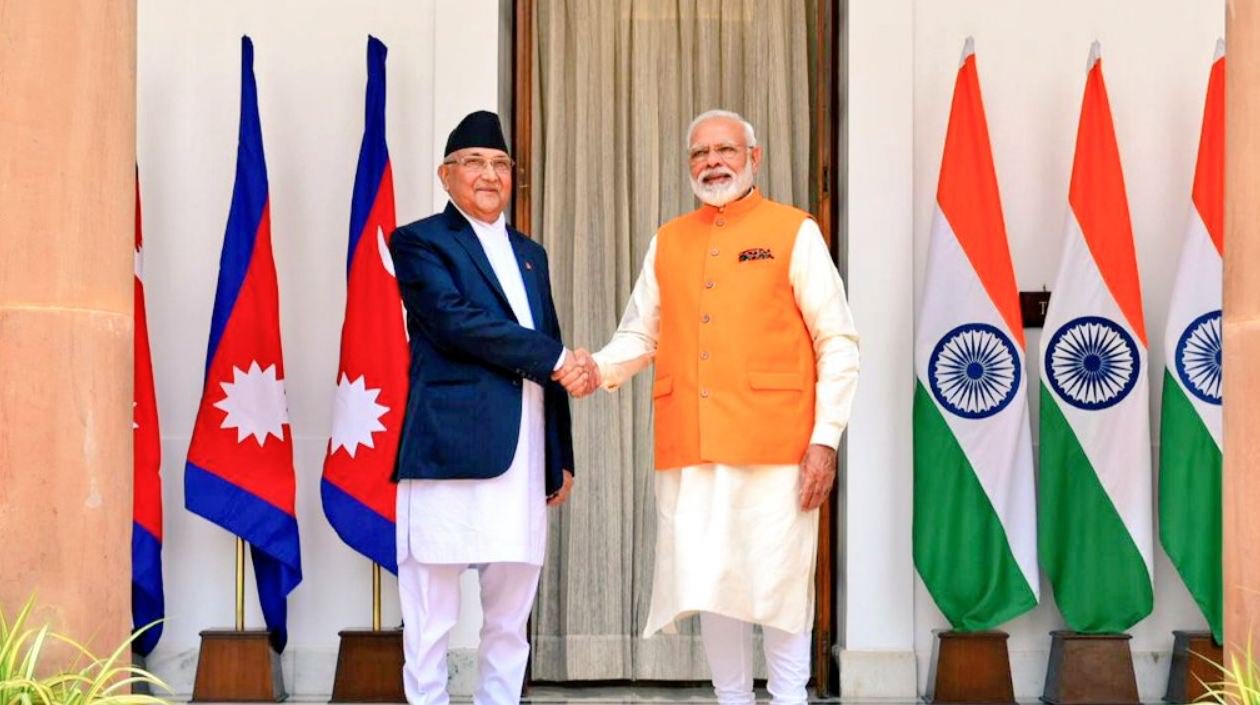 They exchanged views on the work done by their respective countries for the prevention and control of corona. According to the foreign ministry, talks were held between Oli and Modi on the issue of corona control. Indian Prime Minister Modi also inquired about the health condition of Prime Minister Oli. Modi had shown interest in post-kidney transplant health.
They also agreed to continue the dialogue. During the talks, Indian Prime Minister Modi had indicated that the border issue should be resolved. Earlier in the day, Prime Minister Oli also congratulated Indian Prime Minister Narendra Modi and his people on Twitter.
Talks between the two countries on the border did not take place at the prime ministerial level for a long time. After India built the road connecting Nepali land Lipulek-Limpiyadhura, there was no dialogue at the Prime Minister's level. Although Nepal raised objections through diplomatic notes, India did not respond.
Later, Nepal issued a political and administrative map covering its lands including Lipulek, Kalapani and Limpiyadhura.