Corona virus Nepal: 'Not wearing a mask and not maintaining social distance is suicidal'
Figures from the Ministry of Health and Population show that the risk of coronavirus infection increased during and after the lockdown.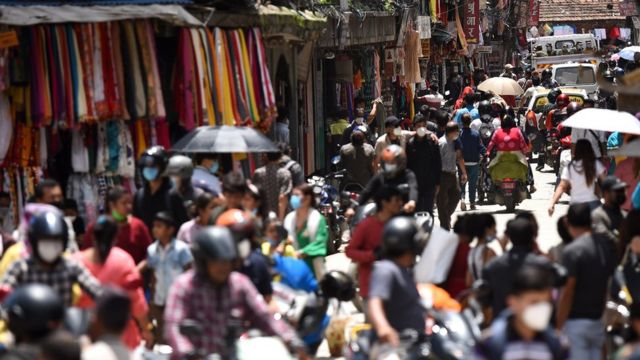 Officials said that as soon as the lockdown was lifted, the number of people infected and the number of infected people increased due to non-compliance with public health standards.
The rate of infection before and after the lockdown has risen from 2.8 percent to 3.6 percent.
Experts worry that not wearing masks in public places and not maintaining physical distance could lead to serious health problems in the future.
About 48,000 PCR tests were performed between July 27 and July 26, 11 days before the lockdown, and 1,345 were found to be infected.
But 11 days after the lockdown, the coronavirus was found in 2,092 out of about 58,000 trials from July 7 to July 17. It means
Where is the problem
So the message about coronavirus prevention has not reached the citizens?
Ministry spokesperson Dr. According to Jageshwar Gautam, 'people have been negligent'.
He said, "It seems that he spoke with a mask open at the cabinet meeting to be held at Singha Durbar. Did it happen without reaching or knowing the message?"
"Walking without maintaining social distance, not wearing a mask and even wearing it while talking to people is a suicidal act."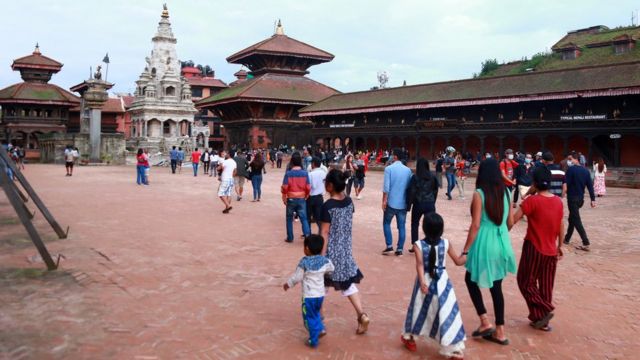 Dr. In a televised interview, Gautam said that people do not meet public health standards when they are at risk of coronavirus.
In particular, the government has been criticized for failing to provide adequate medical equipment for coronavirus control.
The government has 1,551 ICU beds and 770 ventilators at the time of the shutdown, but now that number has risen to about 200.
So Dr. Gautam said that the focus should be on preventing the patient from getting sick rather than treating him.
Problems with not taking precautions
He asserted that his confession had been obtained through torture and that his confession had been obtained through torture.
"Physicians don't even drink water or eat on time because the personal safety material PPE can't be returned. So how can they save our health, while we don't care?" Dr. Gautam retorted.
He said that in the current situation, the number of people infected with coronavirus that do not meet the public health standards issued by the government could increase rapidly.
He claimed that the message of coronavirus infection had reached 80 to 85 percent of the population across the country.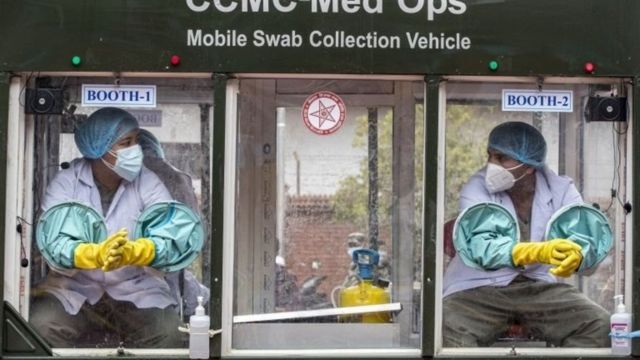 The current problem is not because of the message but because people are not convinced, said Dr. Krishna Kumar, head of the clinical research unit at Shukraraj Tropical and Communicable Diseases Hospital. Sher Bahadur Pun said.
Dr. Pun said, "Every time you call, you get a message of coronavirus. For months, the media, including radio / TV, has been giving the same message.
He said that when he heard about the patients coming to the communicable disease hospital, he understood that opening the door was the only way to end the risk of infection.
As the number of infected people has increased, big cities like Birgunj, Nepalgunj, Biratnagar and Jhapa have been forced to relocate.
"People have to think for themselves that an anxious situation may arise. They have to be vigilant for that," said Dr Pun.
He said that even in countries like Japan and Korea where people are open to looting, the practice should be enforced as the people are following the rules and regulations and the infection is under control.
"People who have been infected seem to have a habit of rejecting and not thinking that they will be infected," he said. Pun said.