One arrest for burning the national flag in a music video
A 'cameraman' who made a music video of burning the national flag has been arrested. A team of the Metropolitan Crime Branch arrested him from Kathmandu on Tuesday, sources said.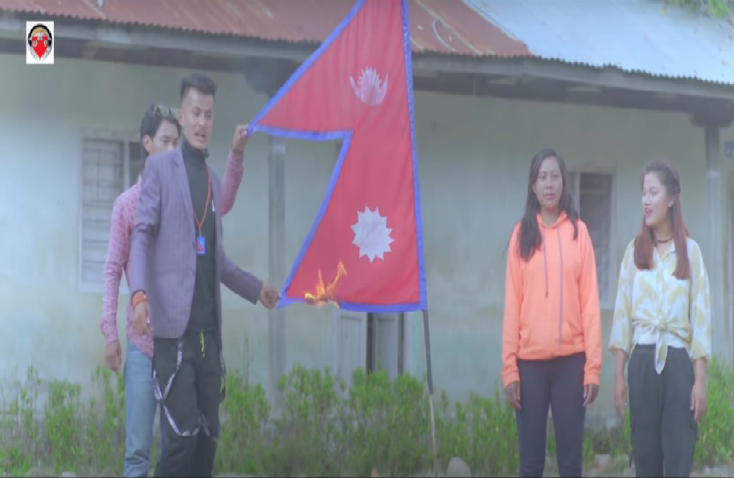 According to sources, he is the 'cameraman' of the video. However, his identity has not been disclosed. Police are searching for Geljang Dorje Tamang, the singer of the video.
On Monday, a music video titled 'Deshdrohi' was made public through a YouTube channel. In the 40th second of the video, there is a video of singer Tamang burning the flag.
A team from the Metropolitan Crime Branch has launched an investigation after widespread protests over the video of the flag burning. The music video was shot at Bishnu Basic School in Salleni, Bagmati Gaonpalika-3 of Makwanpur.
"We are investigating. The search for the singer is intensifying, 'said Ishwar Karki, spokesperson of the division.' He has committed a serious crime of spreading disgust. We are doing research. '
The department has requested not to share such video and not to be involved in it. According to the National Crime Code 2074, the national anthem or the national flag should not be insulted or damaged. Anyone who insults the national flag could face up to three years in prison, a fine of up to 30,000 or both, according to the law.