Motorcycle production started in Nepal with an investment of one billion rupees
With an investment of Rs 1 billion, Shankar Group has started an assembly plant for motorcycles, scooters and three-wheelers in Nepal.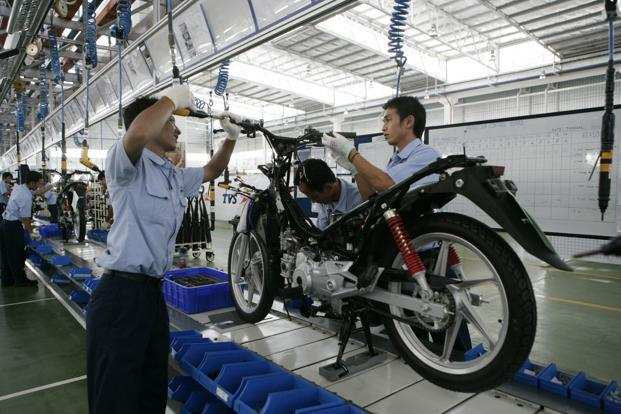 In the past, Jagdamba Motors under Shankar Group has been selling two-wheelers and three-wheelers of TVS and started assembling them in Nepal from this month.
The assembly has been started from the company's Simara-based plant for about 15 days, said Deepak Agrawal, vice-chairman of Jagdamba Motors.
According to Agarwal, the plant can produce motorcycles, scooters and three-wheelers in all ranges of TVS, but in the first phase, only 'Apache 160' has been produced.
"We are still in the trial period. The Apache 160 is currently being assembled. In the first lot, we will assemble 300 motorcycles of this model and gradually we will be producing vehicles of all ranges, 'he told Sethopati.
The plan has the capacity to produce 100,000 two-wheelers and 15,000 three-wheelers annually, said Agrawal.
According to him, the plant is currently employing 100 skilled manpower and many more will be employed if the plant can produce according to its capacity.
He said that the customers will not be able to feel immediate relief as the government has not provided much facility to the assembly plant even though it is produced in Nepal.
"The government has not given much encouragement to such industries. There is only a 25 per cent discount on excise duty on motorcycles and scooters, 'he said.
Although the cost of the assembly plant may not rise immediately, Agrawal argues that it will increase the potential of other industries.
He said that even though all the parts are being imported from now on, the way will be opened for the production of various parts after the assembly plant is opened.
'Shankar Group has always believed in production. Even when we started this plant, we did not think that the investment would rise tomorrow. But if the government brings a concessional policy, we can provide cheap vehicles to the customers, "he said.